This past week has been an AMAZING experience for Shaun and myself.
India is a very special place, with beautiful people! Apart from the noise (CONSTANT hooting) and the extreme heat, we've had a great time so far.
On our first day, Tuesday, 26th September 2023 in Delhi we saw the Lotus Temple (where I felt like a celebrity when so many people wanted to take photos with me!!) and then off to Chandni Chowk, one of the oldest and busiest markets in Old Delhi, India.
We hopped on a random bicycle rickshaw and asked the driver to just ride us around the Market. He obliged and took us on a very long journey around the market. We gave him 500 INR (Rupees), so he was very happy!
We had our first meal in India at the Carnatic Cafe in the GK II M-Block Market area, near the Tatvamasi Homestay, where we stayed for the duration of our Delhi visit. We HIGHLY RECOMMEND this place if you ever come to Delhi in India.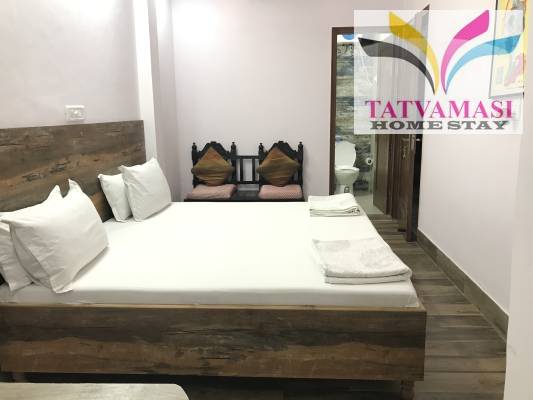 After our late lunch, we went to Fabindia, and bought me 3 Indian Kurta outfits, as we soon realized that the 4 sets of clothes that I brought with me from home, were not suited for the Indian climate!!!
Fabindia's clothes seem to be the only XL sizes that fit me. Asian women must be VERY tiny as I can't even get the XL Kurtas, sold by the other shops, over my shoulders!! So, HIGH 5 for Fabindia for catering for larger sized women!!
On our second day in India, Wednesday, 27th of September 2023, we met up with the owner of the T.A. Glass Beads Manufacturers & Exporters of all types of Beads and Glass Smoking Accessories, Ebne Hasan. I plan to meet up with him and his wife Tabassum, at their factory in a village in Uttar Pradesh next week, to see how they make the glass beads. Watch this space!
Such a nice family!! They even took photos of us while we were chatting with them.
Next we visited the Jama Masjid, one of the largest mosques in India, built by the Mughal emperor Shah Jahan between 1644 and 1656.
It looks quite impressive from the outside, but not really worth paying $3.60 (300 INR) per person to go inside, as tourist are NOT allowed inside the actual mosque.
It does however mean that you can cross over to the other side of the city quickly, from the Metro railway station to the Chandni Chowk market area. You just have to walk at super speed to avoid your bare feet burning to smithereens inside the HUGE courtyard!!! No shoes allowed inside the walls of the mosque.
We met up with 2 Chandni Chowk guides, Kalam and his friend, who took us on a journey through the lanes of Khari Baoli, Asia's largest spice market, on their rickshaw bicycles. It was an amazing adventure and a sensory overload! In some parts, such as the chili market, we were almost unable to breathe!!! It seemed like everyone in there was coughing from the chili fumes!
We paid them $5.50 (450 INR Rupees) each, which is apparently more than they normally make in a day. So they were VERY happy. Also, for the fact that they managed to get us into 3 places (one being a temple), where they get commission from, for bringing in tourists. That is a HUGE problem with the Auto (TukTuk) drivers in India.
After an exhausting day in Old Delhi, we spent more than 2 hours in an Uber, trying to get back to the Homestay in the rush hour traffic.
We had our 2nd meal in India at the exact same restaurant, Carnatic Cafe in the GK II M-Block Market as we really enjoyed our meals the previous day, and as we knew that it was gluten-free (so safe for Shaun with his celiac disease!), it was a quick and easy choice.
On Thursday, 28th September 2023, we visited the Kuzum Books Art Coffee shop in the GK II M-Block Market in the morning. I bought 3 books!! I do LOVE bookstores!!
Then we visited the Qutub-Minar Complex, a popular tourist attraction in Delhi, famous for the world's tallest brick tower (and has remained so for more than 800 years).
We had a great guide, Jai, who also side-lines as an EXCELLENT photographer!!! He took some really amazing photos of us during our visit. We were asked to pose for photos with some people, amongst others, this very nice family from Lucknow.
The entrance fee was $7.00 (600 INR Rupees) per person and on top of that, our guide Jai, who said 'don't worry about paying me!' insisted on us giving him $20 (about 1,700 INR), as that is apparently what most foreign tourists give him for an hour long tour around the Qutub-Minar Complex.
On our way back to our Homestay, we stupidly took an Auto (TukTuk), not through the Uber app and the driver forced us to go inside a very expensive shop, where we ended up buying a few fridge magnets. The driver also stopped for a drink and snacks at a roadside food stand, while we sat and watched him. After that he stopped again twice to have his wheel checked out. We were so upset as he also charged us double what we should have paid. So, we wowed to never take an Auto off the street again, but OF COURSE we've done it again since. ;-(
We had a yummy dinner at Madam Chutney Restaurant in the GK II M-Block Market, near our Homestay. The food was really DELICIOUS!!
Please watch this space for more updates and photos of our trip in India. ;-)
Thank you for being part of it all.
Our first few days in India